Located in Chicago, Illinois, Direct Auction Galleries, Inc. Is One of the Area's Leading Antique Auctioneers and Antique Auction Houses. Estate Auctions of Antiques, Collectibles, Vintage Items, Mid-Century Modern, Antique Furniture, Persian Rugs, Oil Paintings, Antique Lighting, Jewelry, Antique China & Glassware Are Held Regularly. Antique Appraisals & Consultations for Estates and Collections Are Also Available.
---

---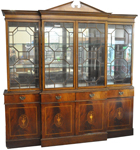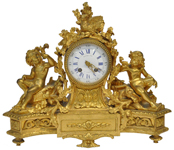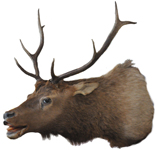 ---
These are just a Few of the Many Beautiful Antiques, Vintage & Mid-Century Modern Items which were up for bid in our October 18th Antique Auction...! To see More Photos & Prices Realized from this past Antique Auction, click here.
---
Antique Auction! Tuesday, November 1st, 3-10:00 P.M.! For a detailed listing with Photos of Items in this exciting Upcoming Antique Auction, with location, preview times, etc., click here.

---
Join our Growing E-Mail List! Keep informed about what's coming up in our upcoming auction sales! Find out when new photos of antiques have been posted to the website! For All This and a Whole Lot More, Click here.
---
Antique Auctions Every Two Weeks! For a list of upcoming auctions in the year 2016, click here.
---
Ever Wonder How to Sell Your Items at Auction? Here's some answers to frequently asked questions for first-time consignors.

---
Interested in attending one of our auctions? For general information such as directions, terms of sale, etc., click here.
---
First time at an auction? Click here.
---
Check out the Complete Auction Results for the October 18th Antique Auction! Browse Prices Realized! Click Here for the October 18th Complete Auction Results (Searchable by Keyword or by Lot #. Items with a Price of "0" may Indicate the Item May Not have Reached its Reserve Price, or there was No Interest in It).

---
Thank you for visiting us on the web! We hope to see you soon!
Direct Auction Galleries, Inc.
7232 N. Western Ave.
Chicago, Il. 60645
(773) 465-3300 (Phone)
(773) 465-8873 (Fax)

IL License #41000415
© Copyright, 1997-2016, Direct Auction Galleries
Inquiries? For Quicker Response, Please Correspond by Telephone at 773-465-3300. Otherwise, e-mail to:hooboy8@yahoo.com