Located in Chicago, Illinois, Direct Auction Galleries, Inc. Is One of the Area's Leading Antique Auctioneers and Antique Auction Houses. Estate Auctions of Antiques, Collectibles, Vintage Items, Mid-Century Modern, Antique Furniture, Persian Rugs, Oil Paintings, Antique Lighting, Jewelry, Antique China & Glassware Are Held Regularly. Antique Appraisals & Consultations for Estates and Collections Are Also Available.
---

---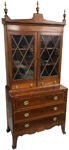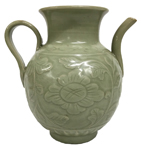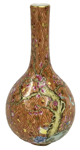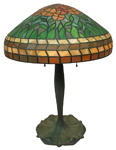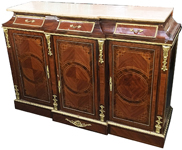 ---
These are Just a Few of the Many Beautiful Antiques, Vintage, Mid-Century & Decorative Items up for Bid in our Past November 14th Auction...! To see More Photos & Prices Realized from this Past Auction Sale, click here.
---
Antiques, Vintage & Mid-Century Modern Auction! Tuesday, November 28th, 3-10:00 P.M.! For a detailed listing of items in this exciting Upcoming Auction, with location, preview times, etc., click here.

---
Join our Growing E-Mail List! Keep informed about what's coming up in our upcoming auction sales! Find out when new Photos of Auction Items have been posted to our website! For All This and a Whole Lot More, Click here.
---
Antiques, Vintage & Mid-Century Modern Auctions Every Two Weeks! For a list of upcoming auctions in the Year 2017, click here.
---
Ever Wonder How to Sell Your Items at Auction? Here's some answers to frequently asked questions for first-time consignors.

---
Interested in attending one of our Auctions in Chicago? For general information such as directions, terms of sale, etc., click here.
---
First time at an auction? Click here.
---
Check out the Complete Auction Results for the November 14th Antiques, Vintage & Mid-Century Auction! Browse Prices Realized! Click Here for the November 14th Complete Auction Results (Any Items without a Price Indicates that Item May Not have Reached its Reserve Price, or May Have Gone Unsold).

---
Thank you for visiting us on the web! We hope to see you soon!
Direct Auction Galleries, Inc.
7232 N. Western Ave.
Chicago, Il. 60645
(773) 465-3300 (Phone)
(773) 465-8873 (Fax)


IL License #444.000498
© Copyright, 1997-2017, Direct Auction Galleries
Inquiries? For Quicker Response, Please Correspond by Telephone at 773-465-3300. Otherwise, e-mail to:hooboy8@yahoo.com